Switch to German version
Download PDF version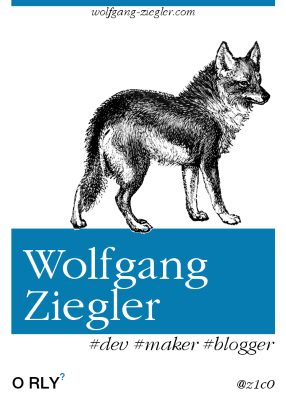 Professional Experience
Dynatrace (2023)
Principal Software Engineer on the Java OneAgent team.
Elastic (2022 - 2023)
Principal Software Engineer on the APM .NET Agent team.
Dynatrace (2017 - 2022)
Teamlead and Product Owner responsible for the Dynatrace OneAgent SDK, Serverless/FaaS (AWS Lambda, Azure Functions, GCF) monitoring and OpenTelemetry integration.
Working as a Senior Software Engineer on the .NET Agent Team.
Low-level .NET (Core) performance monitoring based on the CLR profiling API.
Collaborating on open source projects like .NET Core, SuperDump or ILVerify.
Micro Focus (2008 - 2017)
Working as a Lead Software Systems Developer in an agile development team.
Part of the research and innovation team Silk Think Tank.
Developing and maintaining the load test product Silk Performer.
Responsible for development of the network traffic capturing module (Silk Performer Recorder) and the low-level protocol replay engine.
Product modernization using technologies like .NET, WPF, "modern C++".
Improving and maintaining the automated build environment (make, MSBuild).
Create and maintain a unit testing infrastructure for native and managed code.
Fabasoft (2004 - 2008)
Working as a Software Engineer in the Research and Development Internet / Client division.
Responsible for developing and maintaining the Fabasoft .NET SDK.
Designing and developing a WPF based RIA client.
Designing and developing a Windows Forms based RIA client.
Developing a RIA-ready application server interface.
Ars Electronica Futurelab (2001 - 2004)
Contract work in Virtual Reality and Multimedia projects.
Contract work focusing on interaction between mobile devices and Virtual Reality environments using Windows Mobile (C/C++).
Working on diploma thesis "The Palmist Project: A new Approach of Interaction in Virtual Environments" and diploma project (Windows Mobile C++ Framework for interaction with Virtual Reality Environments).
Lebenshilfe Großraming (1998 - 1999)
Education
Master of Computer Sciences (1999 - 2004)
Johannes Kepler University Linz
Diploma Thesis: "The Palmist Project: A new Approach of Interaction in Virtual Environments"
Matura (equivalent to A-level) (1990 - 1998)
Bundesgymnasium Freistadt (grammar school)
Graduated with honors.
Skills
Programming Languages
C#
C/C++, C++ CLI
JavaScript, TypeScript
Python
Java
Technologies and Frameworks
.NET (Core)
XAML (UWP, WPF, Silverlight)
ASP.NET (MVC)
Node.js, npm
WIN32, MFC
Agile Practices
Scrum
Test Driven Development
Publications
windows.developer 07/2019
Do it yourself: IoT-Sensor
Teil 2: Azure-IoT-Daten generieren und visualisieren
windows.developer 06/2019
IoT Do it Yourself
Teil 1: IoT-Button im Eigenbau
Make: 02/2019
PC-Lautstärkesteller selbst gemacht
windows.developer 07/2018
Und dann kam Polly
Stabilere Anwendungen mit dem Framework Polly
windows.developer 06/2018
Rust-ige Entwicklungstools
Teil 2: Die Programmierungssprache Rust in der Praxis
windows.developer 05/2018
FRustfreie Systemprogrammierung
Teil 1: Vorgestellt: Die Programmiersprache Rust
windows.developer 01/2018
Blog.NET extended
windows.developer 12/2017
Der eigene Blog mit ASP.NET Core
Make: 10/2017
Das digitale Mixtape
Make: 01/2017
Der Arc-Reaktor
entwickler.press 08/2015
Neuronale Netze
windows.developer 07/2015
Neuronale Netze - Teil 3
Handschriftenerkennung mit neuronalen Netzen
windows.developer 06/2015
Neuronale Netze - Teil 2
Feed-Forward und Back-Propagation
windows.developer 05/2015
Lernen aus Erfahrung
Teil 1: Einfache neuronale Netze
windows.developer 04/2015
Newport-App-Framework
App-Entwicklung für Windows und Windows Phone
windows.developer 01/2015
Alles Web!
Web Development mit Visual Studio und Web Essentials
windows.developer 11/2014
Von Wolken und Drachen
.NET-Performance mit RyuJIT and .NET Native
windows.developer 06/2014
Touch-Anwendungen ohne Touch
.NET-Anwendungen für den Leap Motion Controller entwickeln
windows.developer 06/2014
Rückblick auf die Build 2014
Windows Phone 8.1, Cortana, Roslyn und Universal Apps
windows.developer 06/2014
Das war die Build 2014
Fazit eines Teilnehmers
Mobile Technology 02/2014
Agent am Handgelenk
Die AGENT Smartwatch
windows.developer 12/2013
Agent am Handgelenk
Die AGENT Smartwatch
windows.developer 10/2013
Von Himbeeren und Affen
.NET-Entwicklung mit Mono auf dem Raspberry Pi
windows.developer 08/2013
#PleaseFixWindowsPhone
Initiative für ein besseres OS
windows.developer 08/2013
Richtig validieren
Eine Orientierungshilfe im WPF-Validierungsdschungel
windows.developer 05/2013
Rx – Events on Steroids
NET-Reactive-Extensions-Framework
windows.developer 10/2012
Come Get Some!
Paket-Management mit NuGet
.NET Magazin 03/2012
Windows Phone meets Windows Desktop
.NET Magazin 01/2012
WP7 von 0 auf 100
.NET Magazin 11/2010
Buchrezension: C++ mit Microsoft Visual C++ 2008
.NET Magazin 07/2010
Pumping Iron²
IronPython für Fortgeschrittene
.NET Magazin 06/2010
Pumping Iron
.NET Softwareentwicklung mit IronPython
.NET Magazin 04/2010
Der letzte Feinschliff
Die neuen Features von WPF und XAML gekonnt eingesetzt
.NET Magazin 03/2010
Effiziente Frühwarnsysteme – Teil 2
Unit-Testing Techniken für Fortgeschrittene
.NET Magazin 02/2010
Effiziente Frühwarnsysteme
Entwickeln von erfolgreichen Unit-Tests
.NET Magazin 11/2009
Ciao PIA...
COM Interop im .NET Framework 4.0 mit dem 'No PIA' Feature
Diplomarbeit 06/2004
The Palmist Project
A new Approach of Interaction in Virtual Environments
Research 01/2005
ARSBOX and Palmist
Technologies for Digital Mock-up Development in Immersive Virtual Environments
Research 01/2004
VRizer
Using Arbitrary OpenGL Software in the CAVE or other Virtual Environments
Conference Visits & Trainings
TSConf 2021 (09/2021)
Virtual
KubeCon North America 2019 (09/2019)
San Diego
Script19 (10/2019)
Linz
DevOne 2019 (04/2019)
Linz
ManLang'18 (09/2018)
Linz
Microsoft Build 2018 (05/2018)
Seattle
DevOne 2018 (04/2018)
Linz
Script18 (01/2018)
Linz
WeAreDevelopers 2017 (05/2017)
Vienna
Script17 (01/2017)
Linz
Anglebrackets 2016 (04/2016)
Orlando
Microsoft Build 2014 (04/2014)
San Francisco
Anglebrackets 2013 (10/2013)
Las Vegas
Microsoft Windows 8 Camp (12/2012)
Vienna
Microsoft TechEd Europe 2012 (06/2012)
Amsterdam
Microsoft Big Day 2012 (04/2012)
Vienna
Microsoft REMIX09 (10/2009)
Vienna
Microsoft Big Days 2009 (03/2009)
Vienna
OOP 2009 (01/2009)
Munich
Microsoft Big Days 2008 (04/2008)
Linz
Microsoft TechEd Developers 2007 (11/2007)
Barcelona
Fabasoft What's New Briefing 6.1 (03/2006)
Linz
Microsoft Vista Ascend Training (03/2006)
Prague
Microsoft PDC (09/2005)
Los Angeles
Fabasoft teched 05 (05/2005)
Linz
Microsoft WinHEC (04/2005)
Seattle
SAP Sapphire (05/2004)
New Orleans
SIGGRAPH 2002 (07/2002)
San Antonio
Certifications
Microsoft Certified Professional Developer (09/2012)
Microsoft Certified Technology Specialist: .NET Framework 4, Data Access (09/2012)
Microsoft Certified Technology Specialist: Silverlight 4, Development (07/2012)
Microsoft Specialist: Programming in HTML5 with JavaScript and CSS3 Specialist (07/2012)
ISTQB Certified Tester, Foundation Level (04/2012)
Microsoft Certified Solution Developer (09/2005)
Microsoft Certified Application Developer (09/2005)
Microsoft Certified Database Administrator (03/2005)
Microsoft Certified Systems Administrator: Messaging (02/2005)
Microsoft Certified Systems Engineer (12/2004)
Microsoft Certified Systems Administrator (11/2004)
Microsoft Certified Professional (09/2004)
Language Skills
German (native language)
English (fluent)
Spanish (basic knowledge)
Interests
Sports and fitness
Gadgets and electronics
3D Printing
Movies
Reading