Apple Watch - the Perfect Sports Tracker
July 5, 2021
As far as I'm concerned, the Apple Watch is the perfect sports tracker. Of course, people will disagree and come up with all different reasons why Garmin, FitBit, ... devices are apparently superior and have one or the other exclusive feature.
But here's the thing: I don't need a highly specialized niche product than focusses on sports tracking only, when I already have a perfect smart match (actually the Apple Watch is the only device that deserves the title smart watch, if you ask me) that supports 99% of my use cases already. I really don't want to switch gadgets just because I feel like going for a run.
My main uses cases for sports tracking are running, biking and hiking and these are the apps I have been using for that. All of these apps I can run:
on the watch only which saves me from carrying my iPhone around on runs or in the gym.
offline (i.e. with the GPS-only model of the Apple Watch) so there's no need for a permanent internet connection.
Podcasts
I'm usually listening to podcasts while working out or running since this is basically the only occasion when I find time for that. On the Podcasts iPhone app I can select which shows I want to have available offline later on the watch. When the watch is on the charging stand, it synchronizes the latest episodes automatically.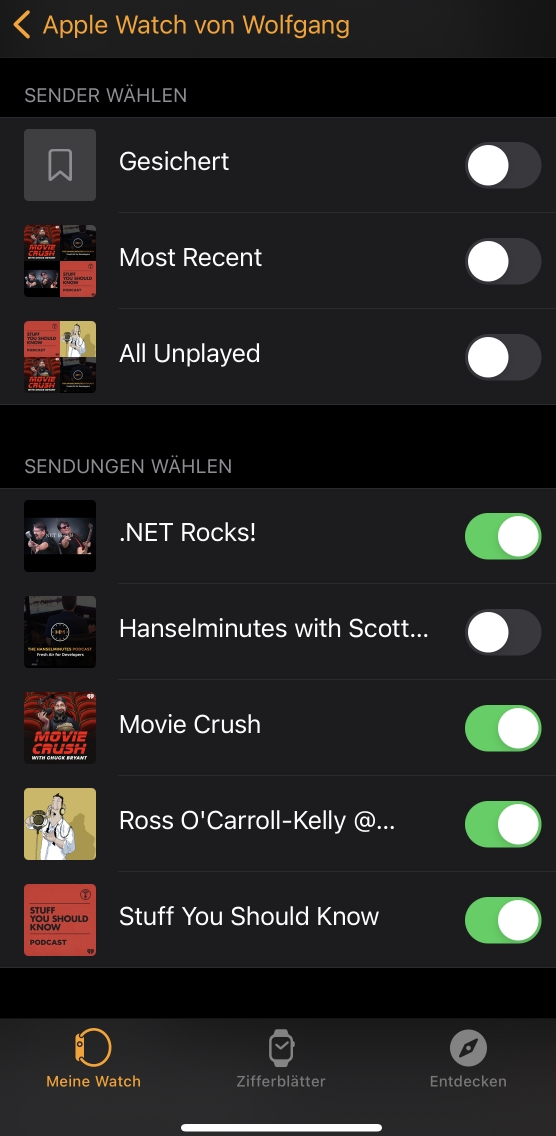 On the watch I select the downloaded episode which I want to listen to.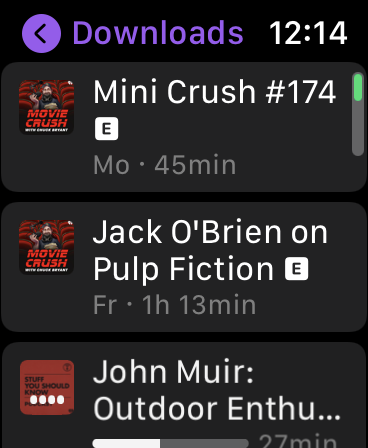 I blogged about bone conduction headphones earlier (here and here. The ones I have pair with the Apple Watch without a problem and I use them during all my workouts.
10k Runner
I recently blogged about my 10K running journey, which was led by the 10K Runner Apple Watch app. I hardly used the iPhone app there at all.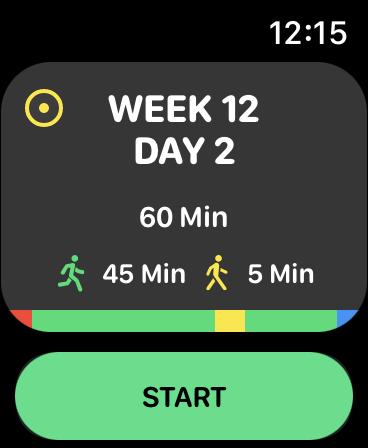 This app:
lets you start/stop your runs from the watch.
runs unproblematically in parallel with another running tracker (e.g. Strava).
has a voice coach that gives you feedback on the current run from time to time (gently interrupting and resuming a running podcast episode).
Strava
This is my main sports tracker. I have used it with the iPhone before but now I just start my workout from the watch app and synchronize it later when I'm connected to the iPhone and online again.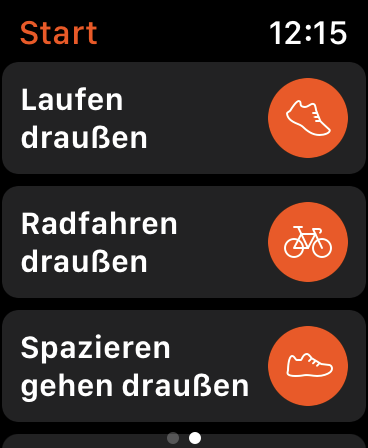 The app provides the most important details (time, pace) on the watch screen during the run and also has a nice auto-pause feature, where it pauses the current run, hike, ... when it notices you are not moving.
Compass
Actually it's the altimeter feature of that app that I'm using quite frequently. I was not aware that the compass app even had this feature for quite a while. However, I do quite a bit of hiking lately where it's often interesting to find out the current altitude. Simply open the compass app and scroll down.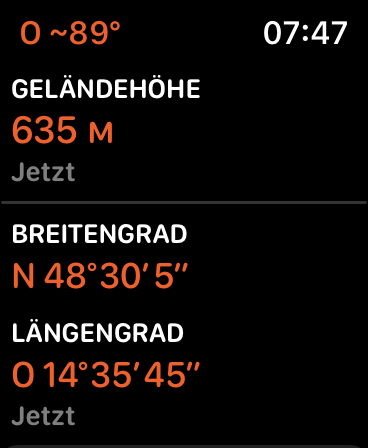 Gym?
I tried a few gym workout apps (mainly on the iPhone) in the past but never really saw a big need for that and these apps were more of a distraction to me than of help to be honest.
If anyone recommendation for such a gym tracer app and why you should use one, please let me know.
Time for an Upgrade
Above, I mentioned how it's important to me that these watch apps support offline (GPS-only) use cases and don't require a permanent internet connection. However, this is a thing of the past soon since I have decided to reward myself with a new Apple Watch cellular model. This offers a whole no variety of apps (e.g. Spotify) and use-cases (e.g. maps) that I am very much looking forward to!