Hacking Crappy Kids Toys
June 16, 2020
Every now and then my kids manage to persuade me to bring along comic books for then when I go grocery shopping. I usually pick LEGO magazines since they comic with mini figures or small sets. However, sometimes (usually when specifically instructed by my kids to do so) I have to pick Paw Patrol, Fireman Sam or similar magazines. Those also come with gimmicks that are usually pretty crappy but sometimes can be improved quite nicely.
I already blogged about improving a Fireman Sam toy a while ago.
Starting Point
This is what we started with - a empty, boring shell of plastic. "It definitely needs light and sound" my 3-year-old and I established.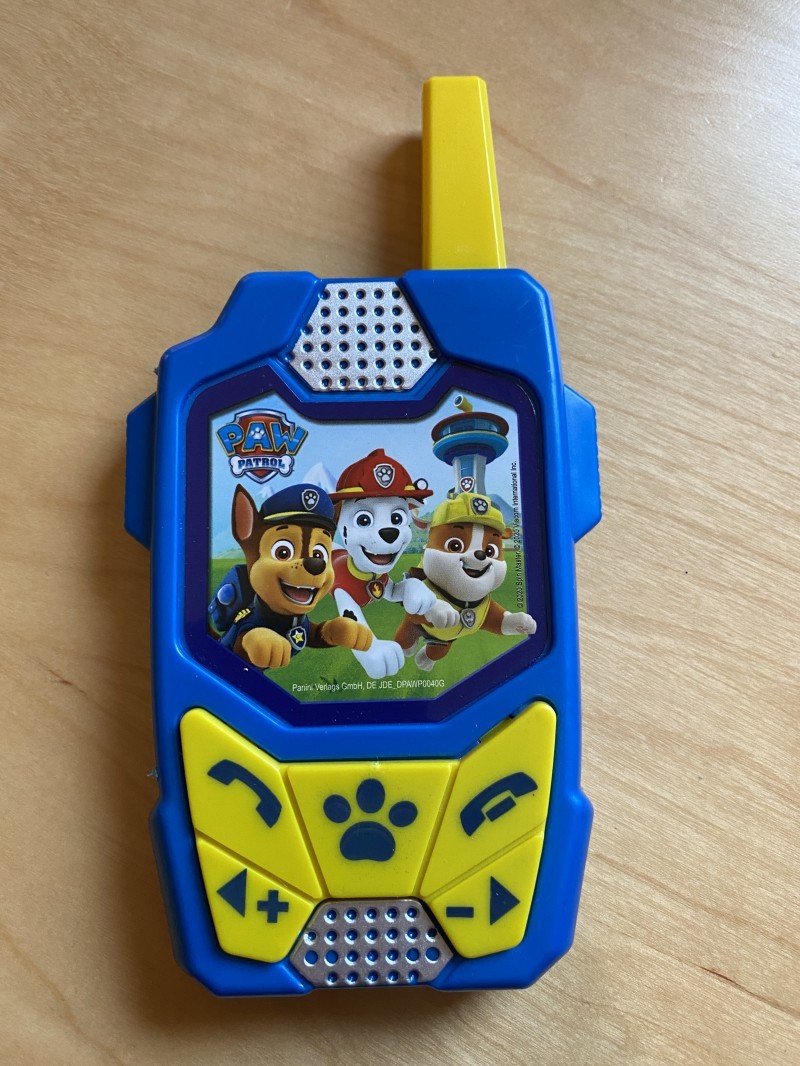 Taking it apart
Step 1 - we took the thing apart. Plenty of space to add electronics.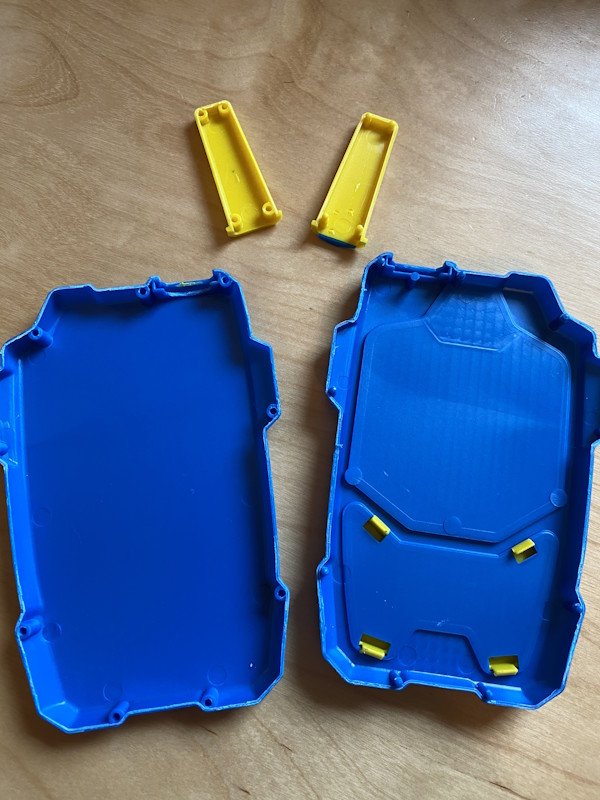 The Plan
Since we decided to add light* and sound, the first part would be simple. Add an LED - preferably at the tip of the "antenna".
For the sound I google a bit and found this nice schematics of a monotone sound generator based on a 555 timer, a couple of resistors and capacitors - all parts I had readily available:
LED (blue)
555 timer chip
10 kΩ resistor
100 kΩ resistor
2 x 0.01 µF ceramic capacitor
100 µF electrolytic capacitor
piezo speaker
push button
3V coin cell battery and holder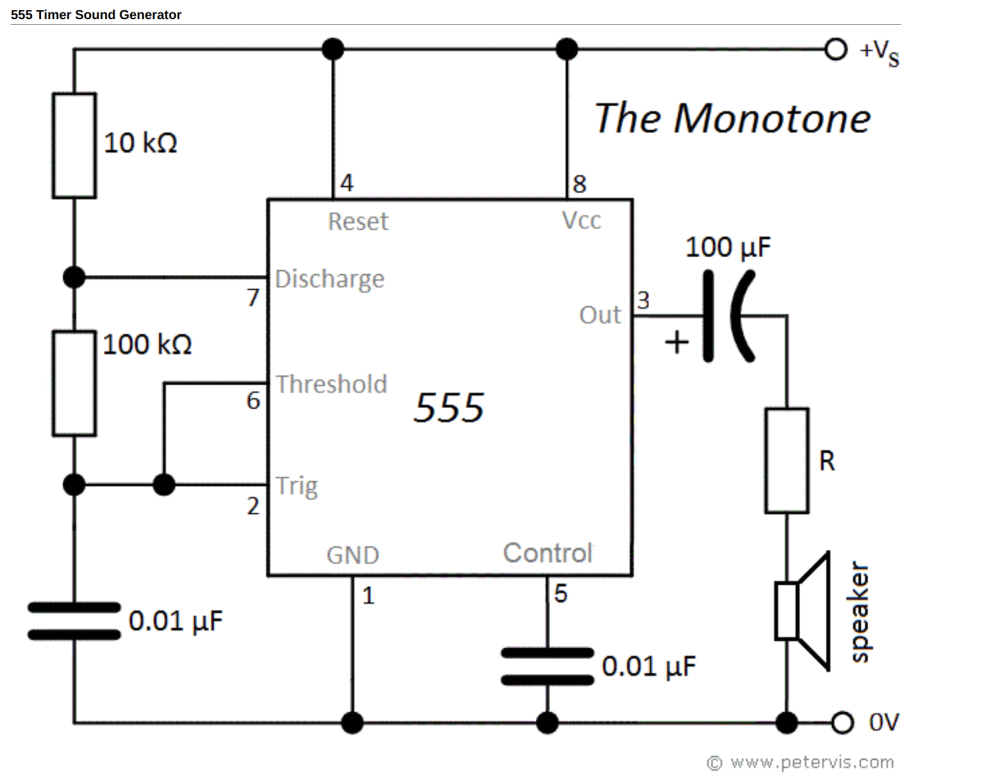 The Prototype
To be safe, I prototyped the sound generator on a breadboard.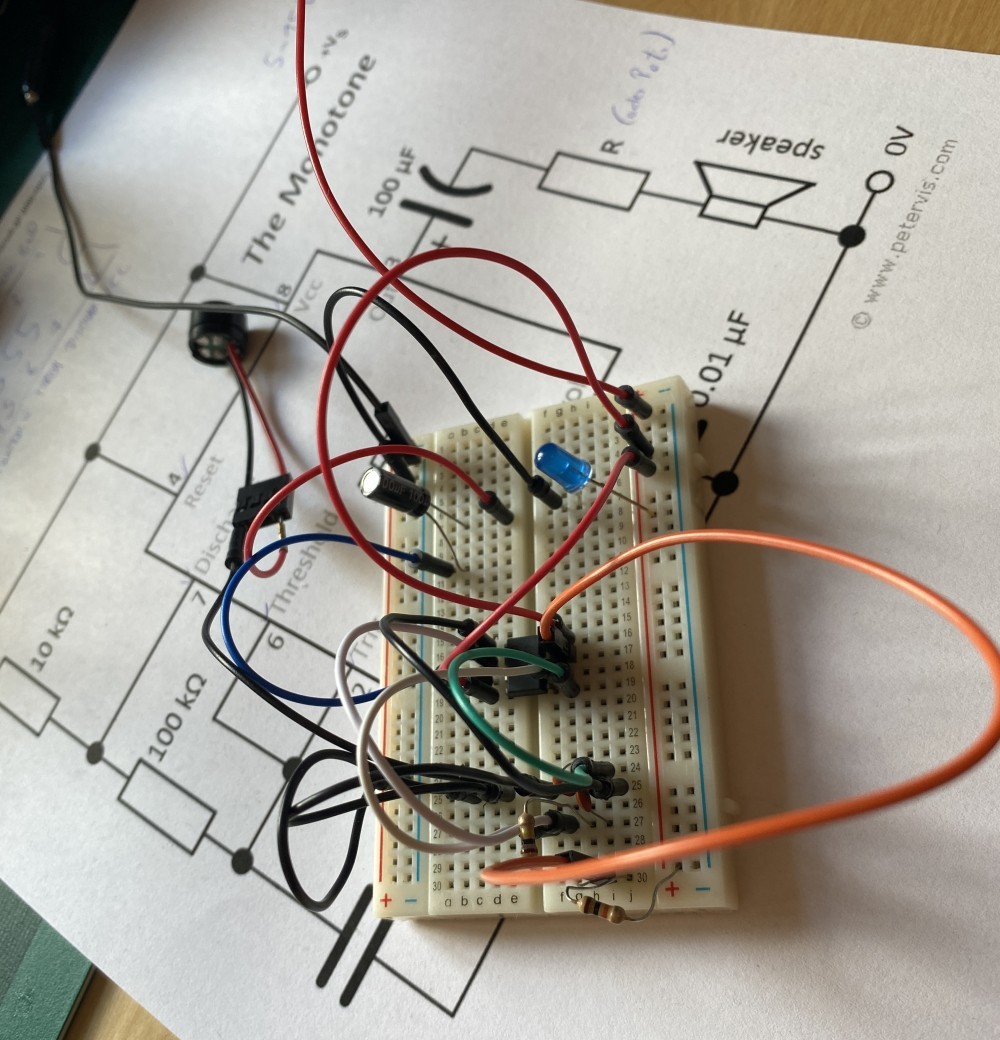 Putting the Parts Together
After soldering the components together and hot-glueing the board into the plastic shell, this is what the result looked like.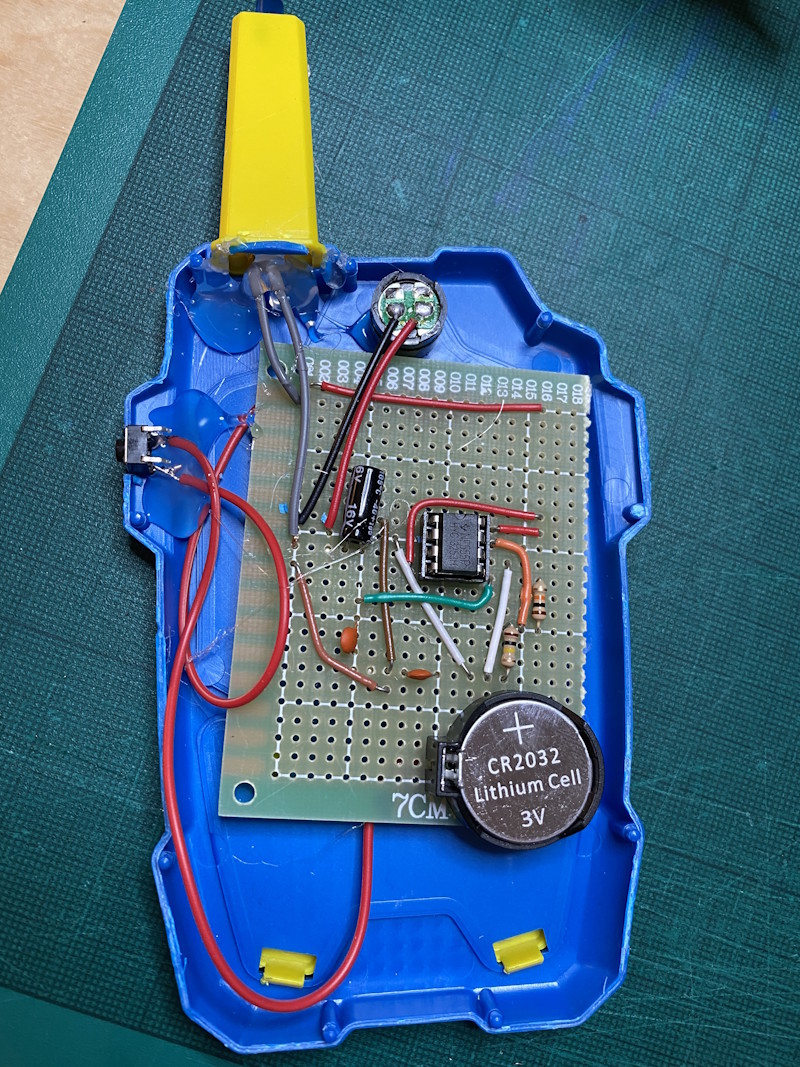 Here's the final result. Sorry, no sound - but be assured: it's really annoying and my kid loves it!