Fitness App Tip - 100 Pushups Trainer
August 30, 2022
Last year, when I started running again, I was using an app called 10K Runner, Couch to 10K which I found really helpful and well made.
A few weeks ago, I discovered another app made by this company (FITNESS22 LTD) which I considered worth trying out - the 100 Pushups Trainer.
Note: I'm not affiliated in any way with FITNESS22 LTD nor do I get anything back from recommending their apps. The only reason I'm recommending them is because I'm happily using those apps myself.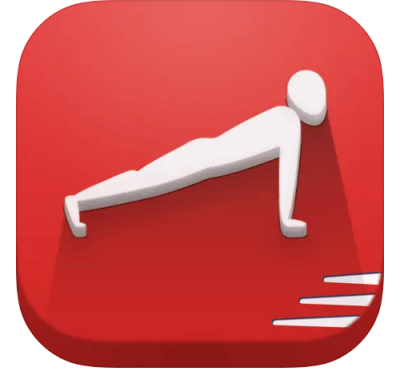 Similarly to the running app, the pushup trainer app guides you through the program over the course of a few weeks.
Here is how it works:
You will start easy with sets of 5-5-5-3 pushups, interrupted by 90 seconds breaks.
You can skip the 90 second breaks between the sets, which I did in the first weeks. You'll need those breaks later though, believe me 😉.
The app always suggests a 5 minutes warmup and 5 minutes cooldown stretching routine. Again, you can skip those, if you want.
The program is meant for 10 weeks, with 3 workout days per week. I was able to follow along, only the last 3 workouts took me 2-3 attempts, hence longer than a single week.
In week 10 you will do 20-20-20-20-20 sets - and you're done!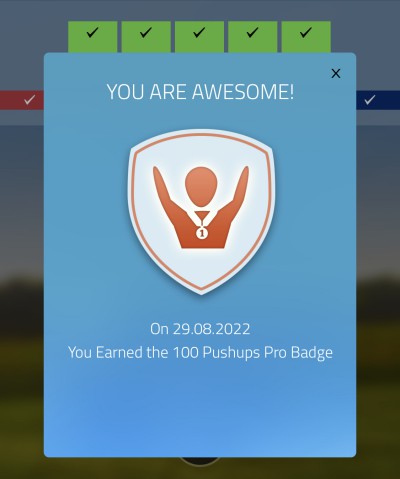 What's Next?
FITNESS22 LTD has a couple of other fitness apps with similar challenges. I will try those two next.