YALMT - Yet Another LEGO Minifigures Terrace
March 31, 2022
Recently, I turned 42 and since this number carries a special significance among us nerds, I decided it was the right occasion for a special gift to myself.
Asking myself the all-important question:
"How many LEGO minifigure terraces does a man need?"
I figured "2" would be the appropriate answer (at this given point in time) and I decided to repeat the LEGO build I had blogged about 7 years ago.
Fortunately, I had planned and documented this build meticulously and I still had the parts list as well as the building instructions.
So I went to the LEGO website ordered the parts and just in time for my birthday, the parts arrived.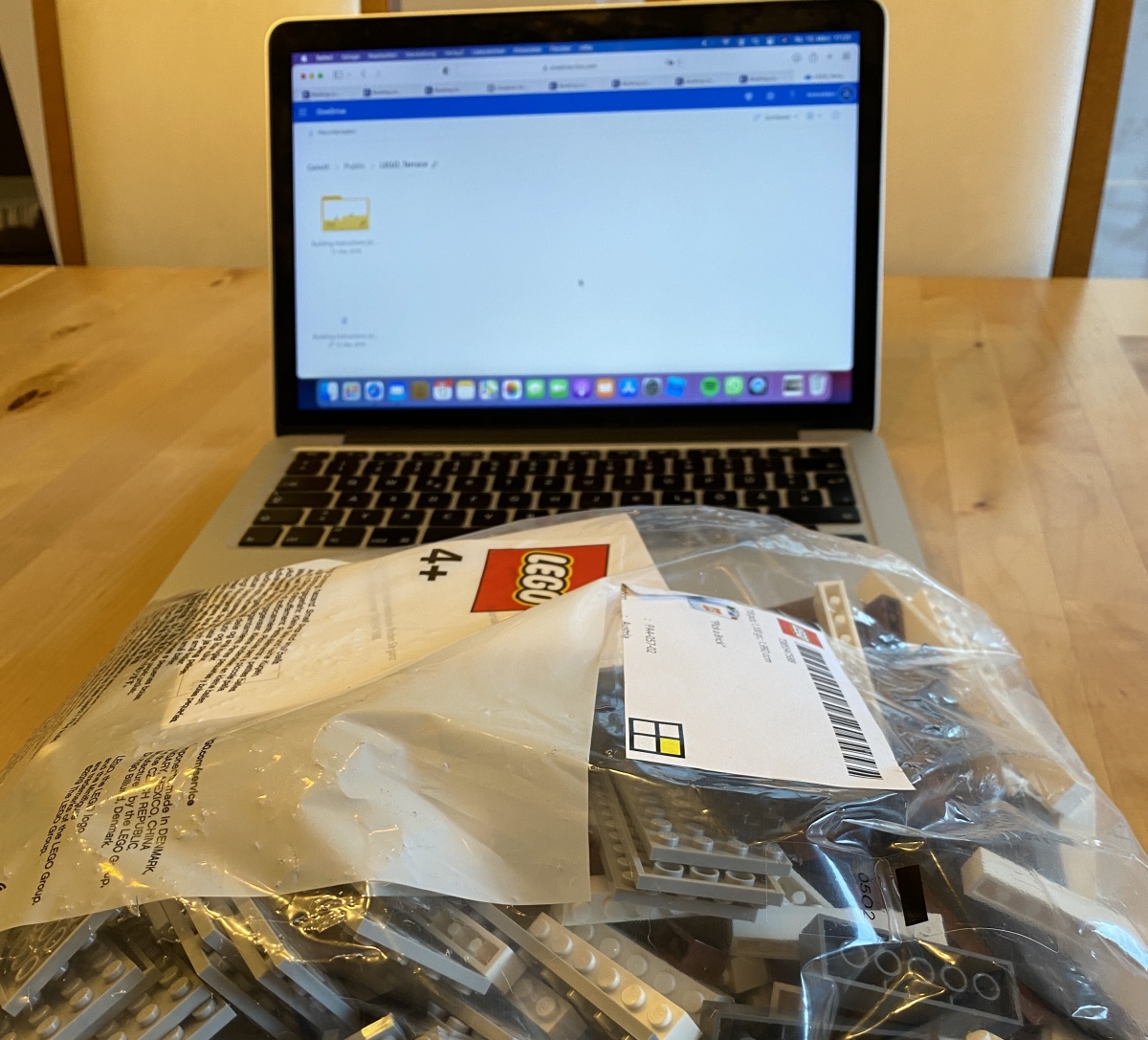 Impressions of the Build
Getting started.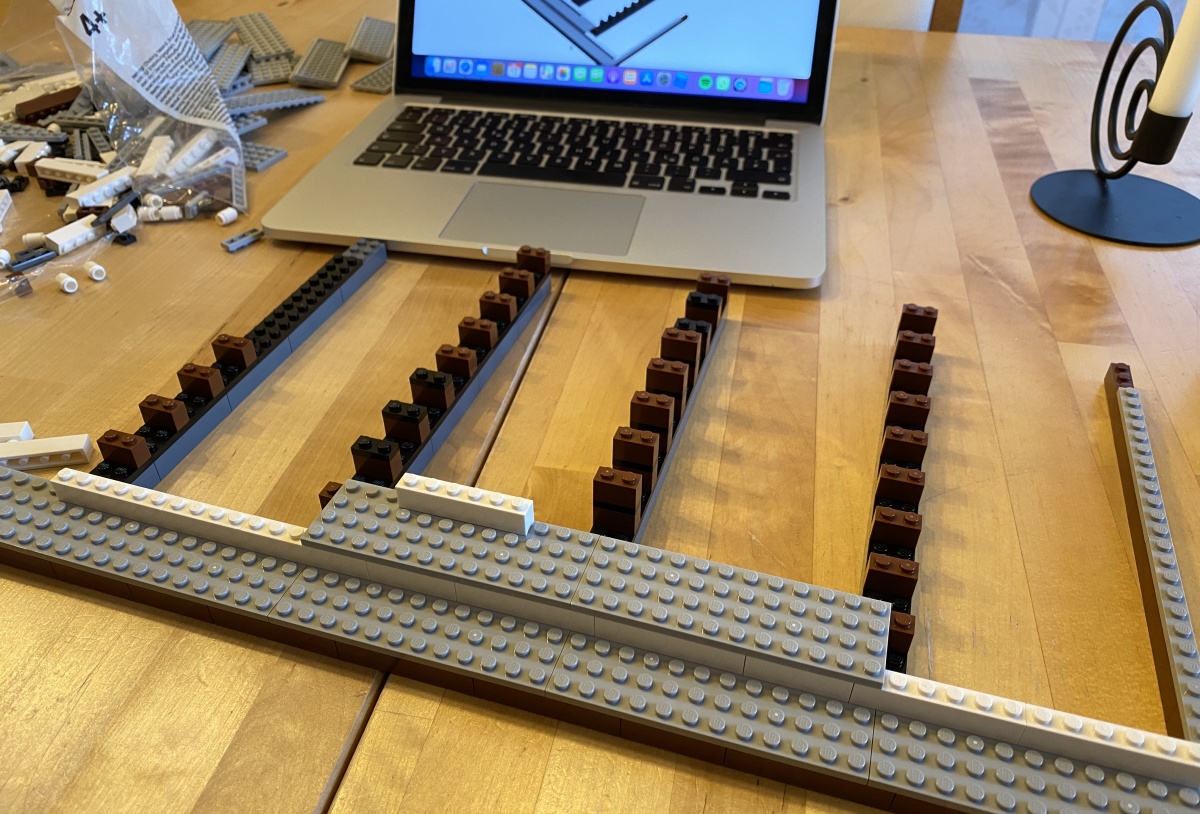 Halfway through the build.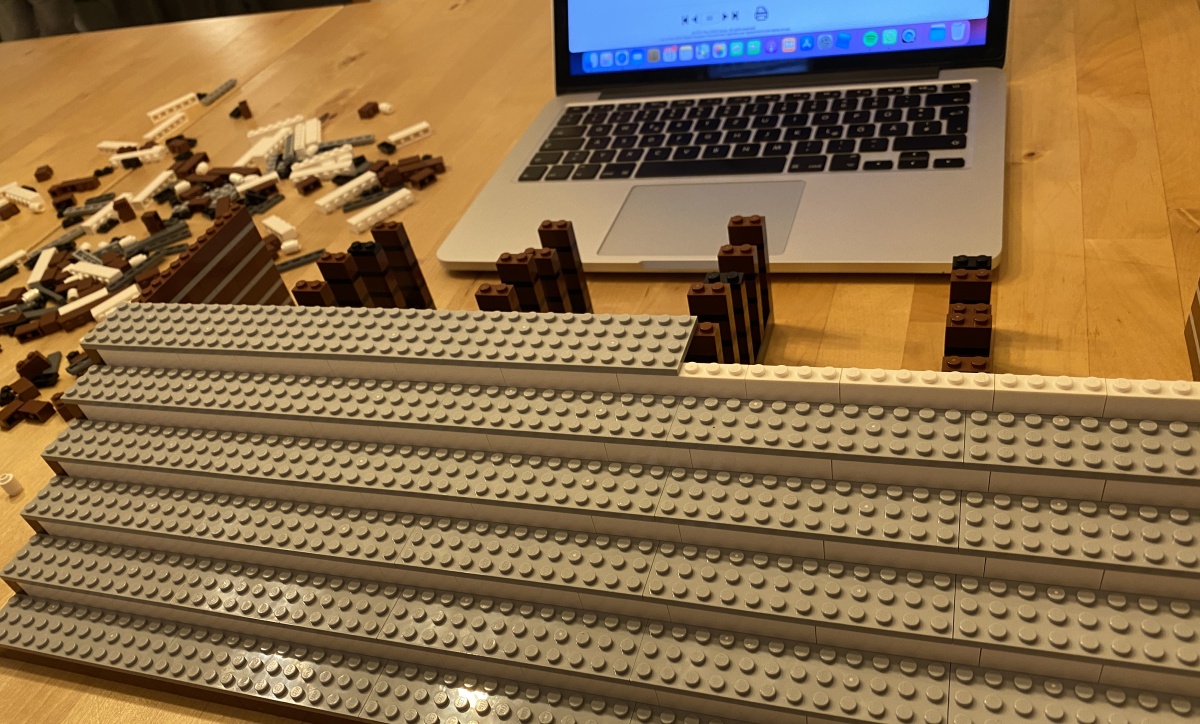 A view from the back.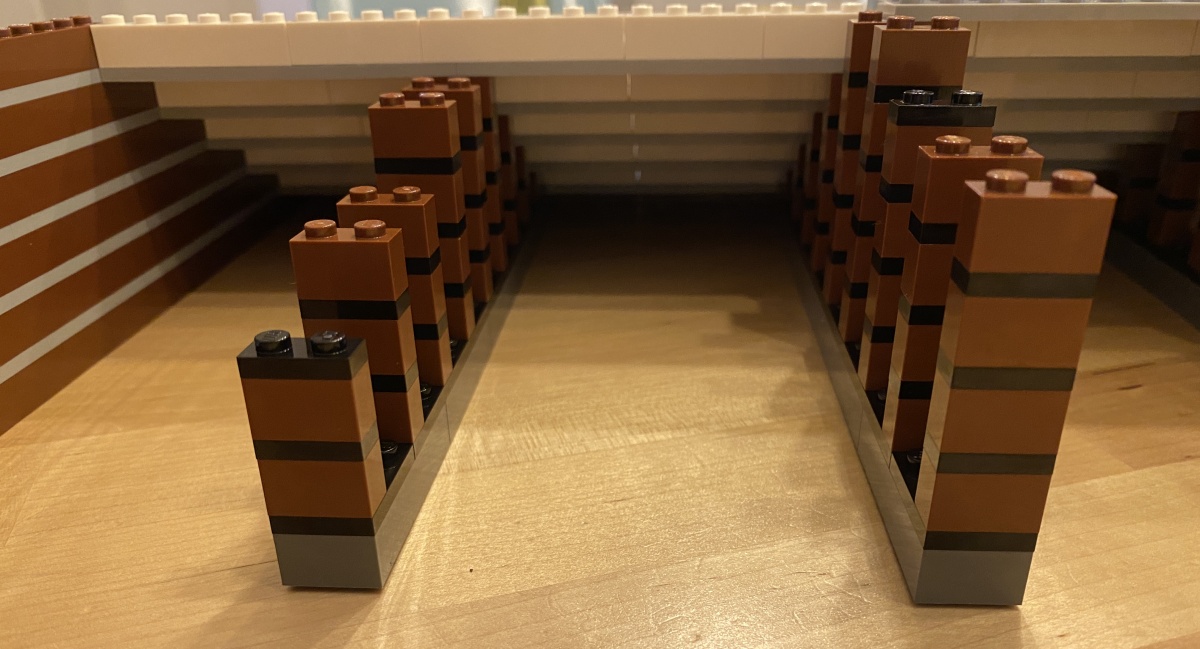 All done - cheers!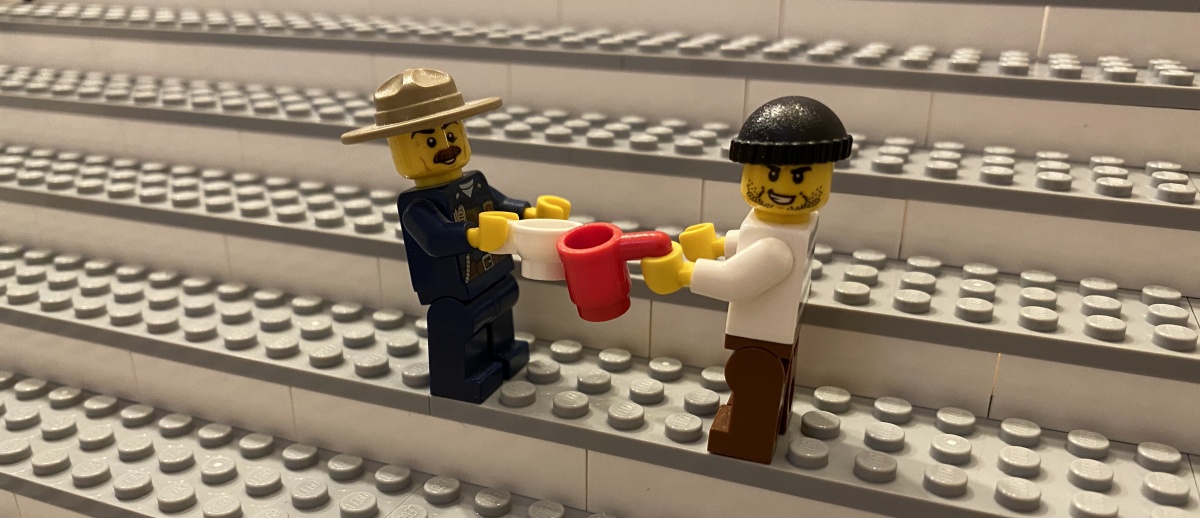 These are the two terraces side by side. There's enough space again for the minifigures on the left to scoot over to the new one.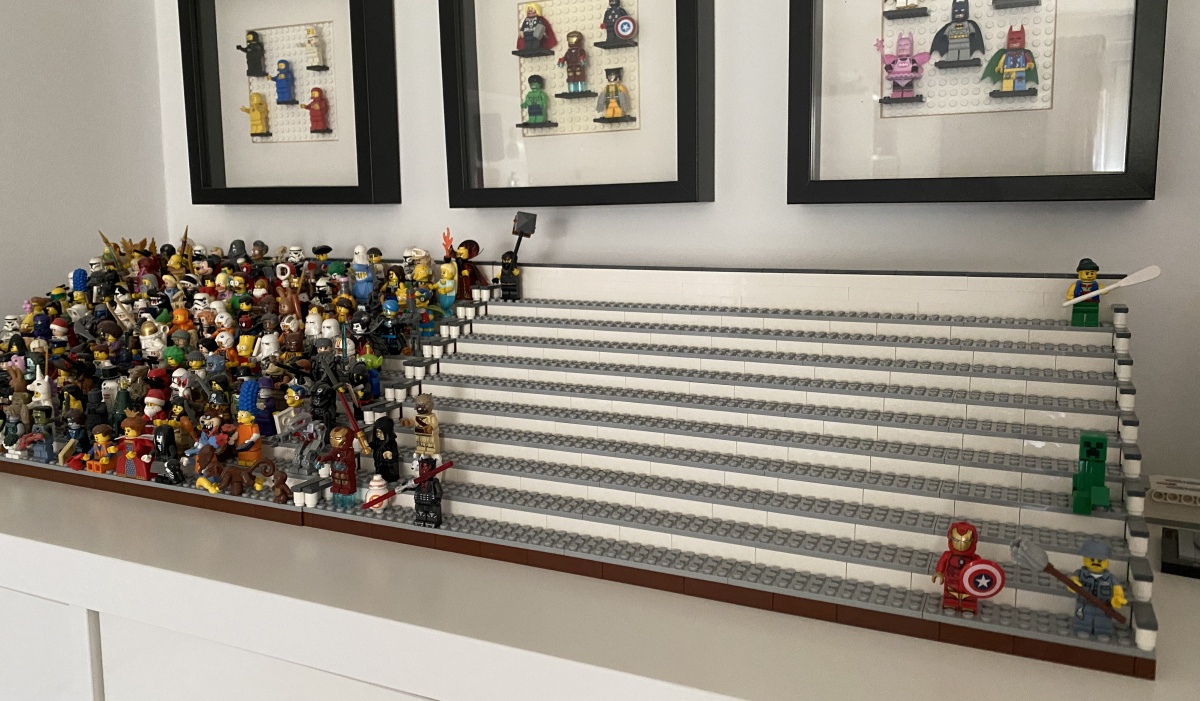 I might need to order and build a third terrace soon, though 😆.