The Build 2014 Keynotes
April 9, 2014
A lot has been said about the keynotes of this year's Microsoft Build Conference at Moscone Centre, San Francisco. Both keynotes taking up 3 hours – some considered them a bit too long (picture taken from James McCaffrey's slide deck).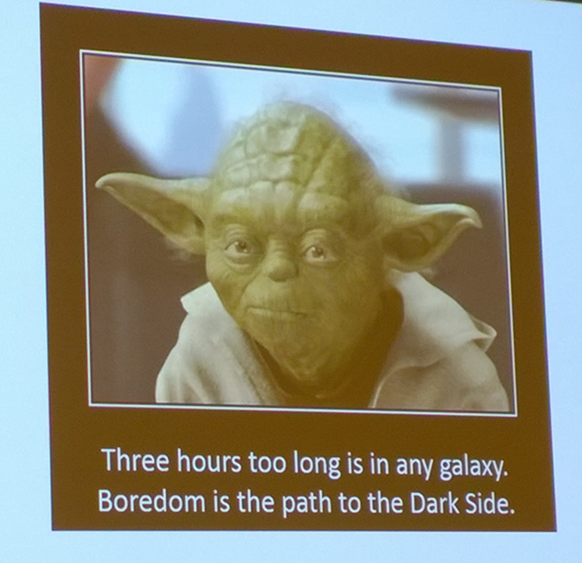 Personally, I found them really interesting and didn't mind their duration. What's bothered me more was, that I underestimated the number of attendees on the first day and didn't get in.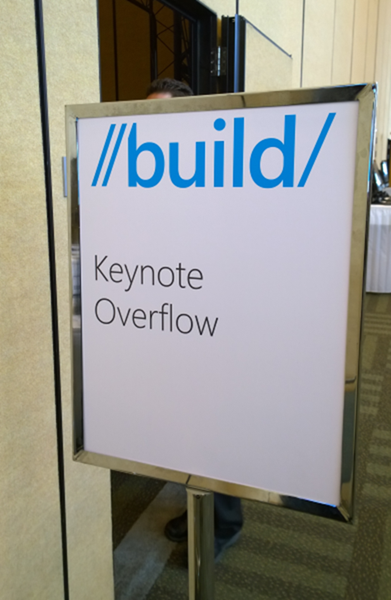 Sitting in an overflow room and watching the keynote as live stream, really was a bit of a disappointment to me, so on day two I made sure to arrive earlier and make it into the actual keynote hall.
Day 1 Keynote
While this keynote held no real great surprises (like a Windows 9 demo or a Surface Mini announcement) it featured a variety of interesting topics and demos.
Windows Phone 8.1: Joe Belfiore gave an extensive demo of this update to Windows Phone, which contains many useful features like the long-desired action center. The most prominent feature of course was Cortana, the new personal digital assistant, which will be available with this update.
Windows 8.1 Update, which is generally available by now, was demonstrated, reinforcing the significance of the traditional desktop and it's mouse and keyboard interaction model.
Universal Windows Apps will finally bridge the gap in app development for Windows Phone and the Windows Store. Also, the Xbox One will be a future platform running these kind of apps.
Free Windows: Windows will be available for free when running on embedded systems / Internet of Things (IoT) devices or on tablets with a screen size below 9 inches. This should allow for even cheaper Windows 8 tablets in the near future.
Windows Roadmap: In the next version of Windows we will see a return of the by-many-so-greatly-missed-start-menu and the possibility to run Windows Store apps in a "windowed" mode like traditional desktop apps (which actually will be useful).
Satya Nadella finished this first day's keynote by answering a couple of previously recorded questions by software developers.
Day 2 Keynote
This day's keynote was more technical, more developer focused and contained a couple of really awesome announcements.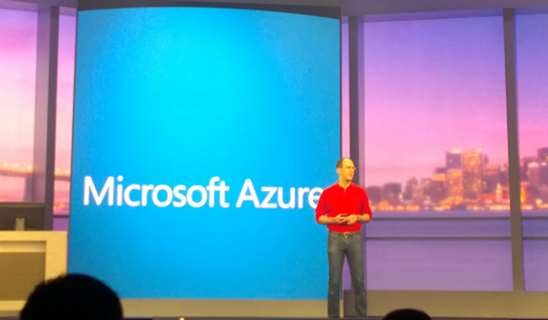 Microsoft Azure got a whole lot of new features and functionality and once again emphasized the fast pace at which this team and their cloud platform are moving forward.
Two more geographic regions in China are available.
It is now able to create, delete and debug Azure VMs from just within Visual Studio.
Traffic Manager allows for routing rules based on geographic locations and WebJobs are a great new way of processing data in the cloud.
Roslyn, the new .NET compiler platform, is finally available as end user preview and - live during the keynote - this project was made open source by Anders Hejlsberg.
Here's an image of this historical moment: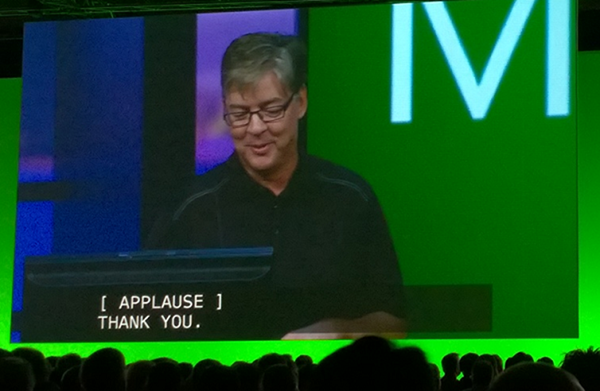 The .NET Foundation is a collection of .NET open source projects contributed to by Microsoft, Xamarin, GitHub and the .NET community in general. It's most prominent member being the previously announced Roslyn compiler platform.
The new Microsoft Azure Portal is a great example of how an - already good web application - can be rethought and made even better. Quite frankly, it's the best and most appealing web application I have used so far. It can be previewed right now at portal.azure.com.
Project Monaco and Visual Studio Online showed in an impressive way how Microsoft's services converge and how Azure and their cloud IDE provide a full DevOps workflow just within a web browser.
IMHO, both of these three-hour-keynotes were filled with awesome and interesting content and demos it were 6 hours well spent.