Setting your Shelly to Edge Switch Button Mode
June 6, 2021
I recently installed a couple of Shelly smarthome switches in my house and repeatedly encountered the problem that the configuration UI would not allow me to put the device into Edge Switch mode.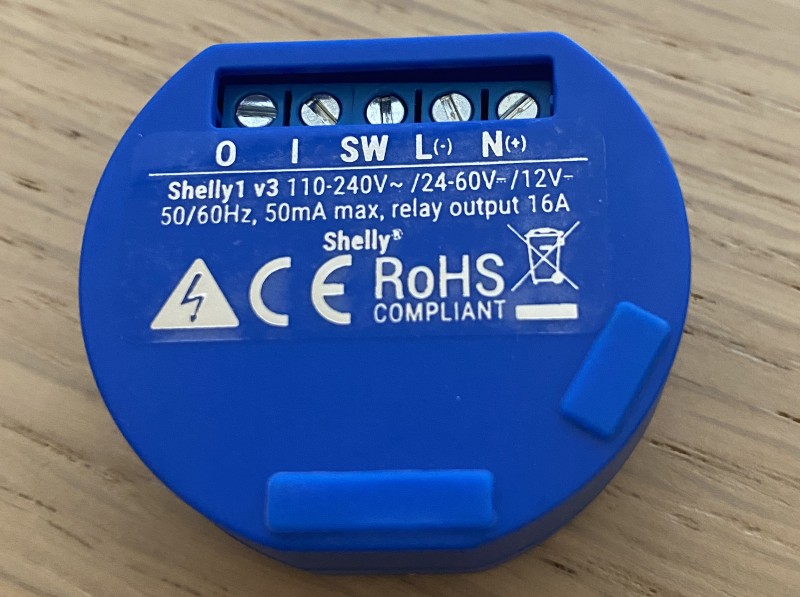 Edge Switch is the mode that you would usually use for setting up a Shelly device behind a light switch. It means whatever the current state of the light is (on or off) the next interaction (physical or app) toggles this mode.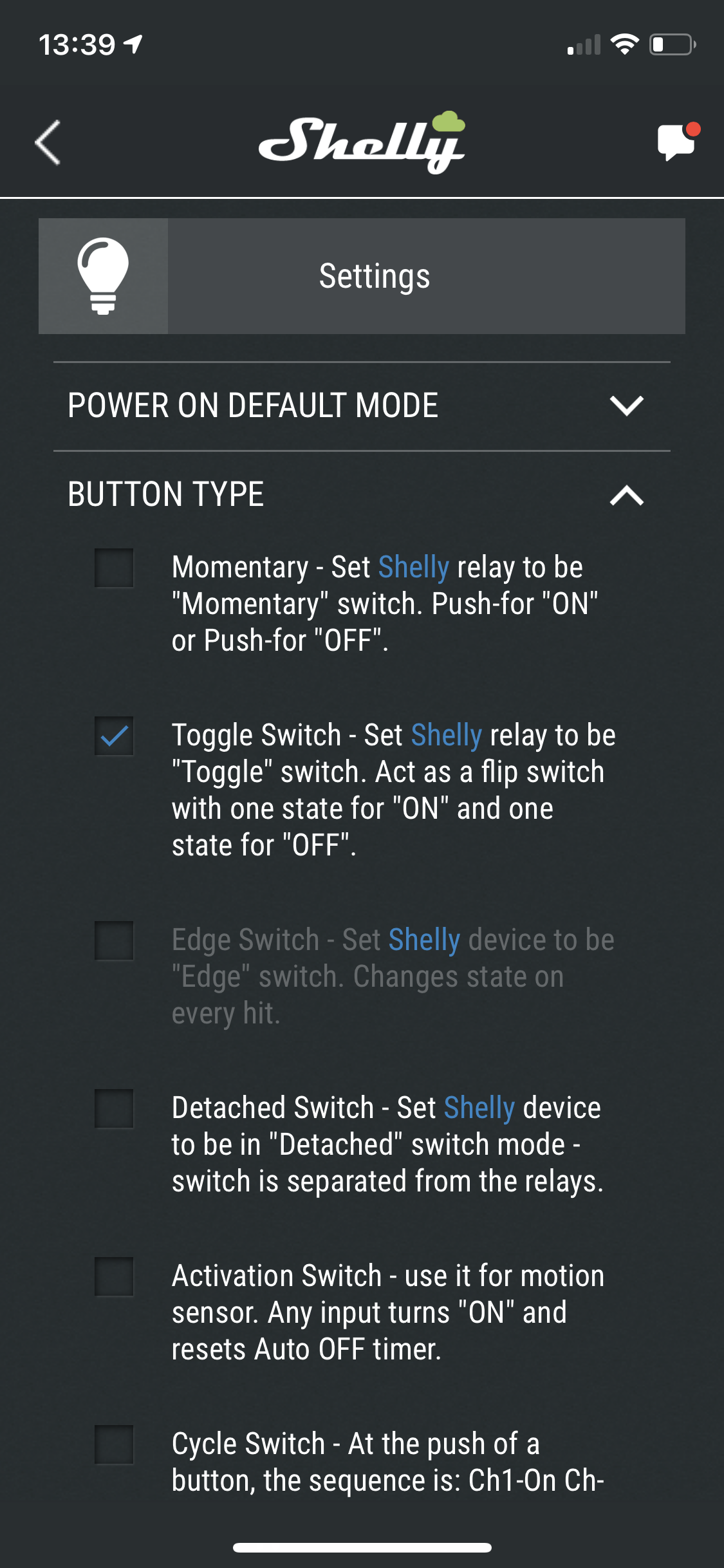 The Edge Switch mode was simply disabled in the UI and/or I was getting errors along the lines of:
"Failed To Change Button State"
"Could Not Send The Command To The Device"
Apparently, this is a bug (or at least weird behavior) in the Shelly configuration but can we worked around rather easily as soon as you know how.
The "trick" is to change your Shelly's Power on default mode to Toggle Switch.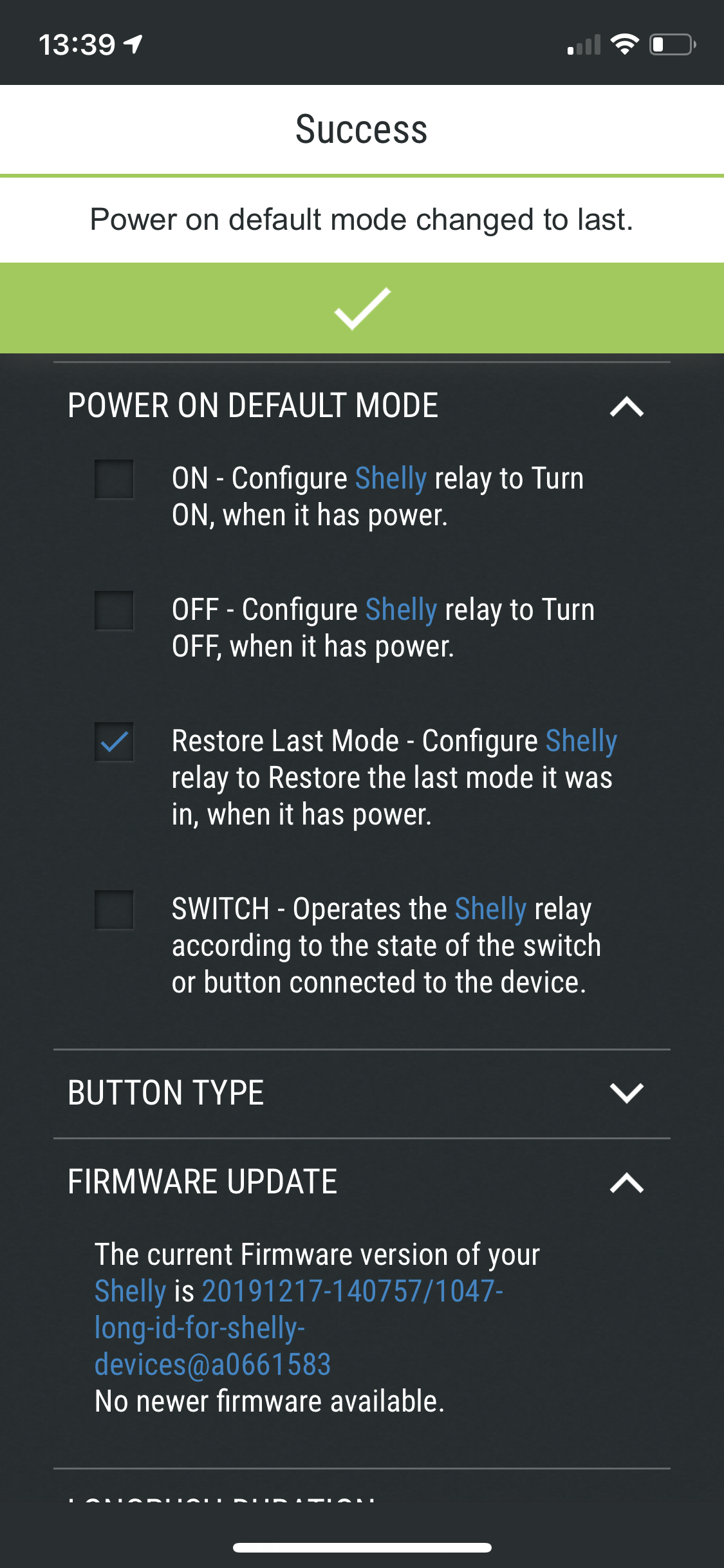 Once your Shelly is in that new Power on default mode, it can also be configured to support Edge Switch Mode.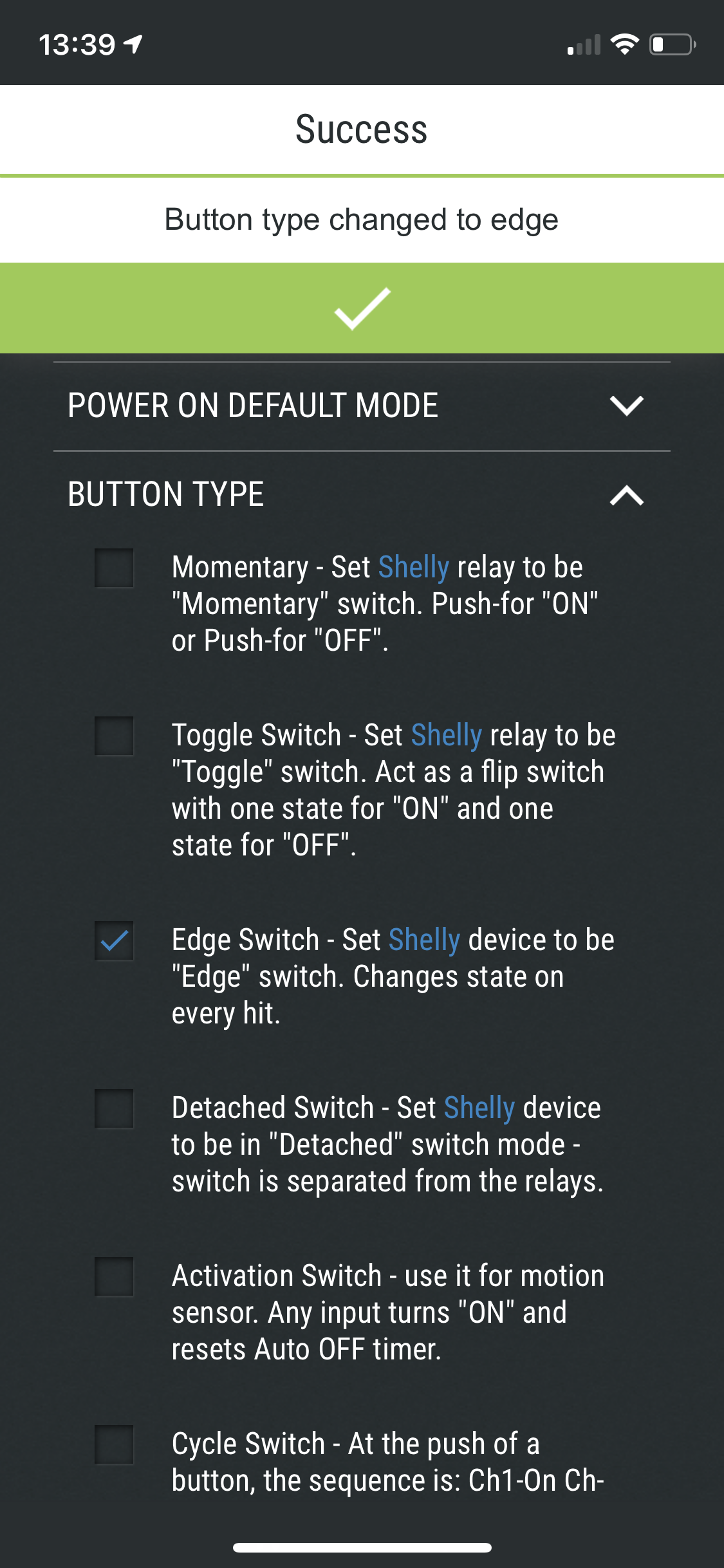 Weird ... I know, but it worked every time.