A Custom Picture Frame for Lego Celebrities
December 17, 2014
Being quite the Lego enthusiast, I happily discovered FamousBrick a couple of weeks ago. FamousBrick sell Lego mini figures of IT and computer science "celebrities" like Bill Gates, Mark Zuckerberg, or Steve Wozniak.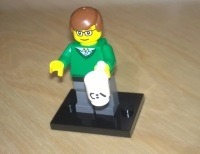 They also have a nice picture frame in stock for putting these mini figures into the appropriate perspective.

Only the pricing of nearly 30 EUR for this frame kept me from ordering it right away, given that the mini figures aren't exactly cheap (10 EUR each) themselves.
So I decided to build my own "LEGO Celebrity Frame" and here is how.
Head over to your next IKEA and get a Ribba Frame for only 4.99 USD / EUR. It comes with a nice wooden frame, glass pane and a passe-partout. Actually, I am pretty sure that this is the exact frame the guys at FamousBrick themselves are using.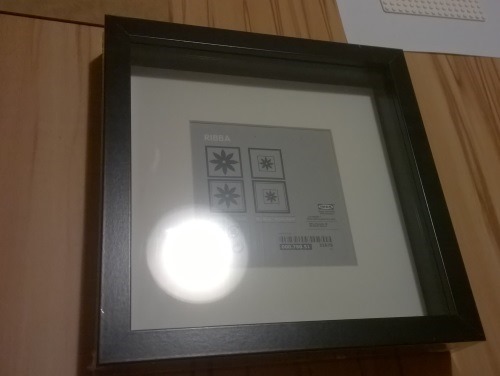 Then, use double-faced tape and attach a Lego plate (I found plenty of these on my parent's attic) to the frame's background.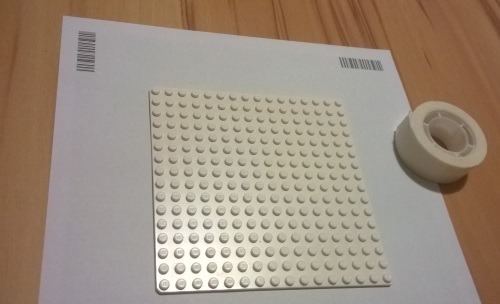 4x4 Lego mini plates make for nice little pedestals on which your mini figures can stand upon.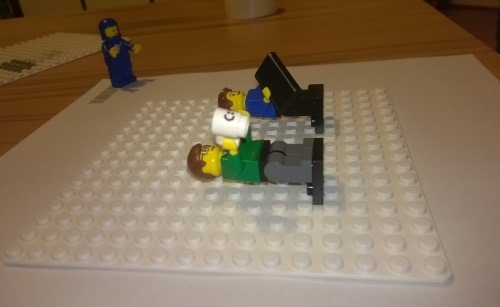 Reassemble the frame and you are done.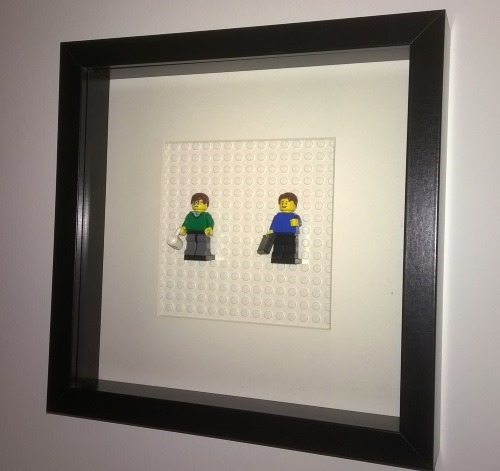 Nice! You built your own Lego celebrity frame for only 5 bucks (given that you have same spare Legos lying around).