A Special Mixtape
September 6, 2017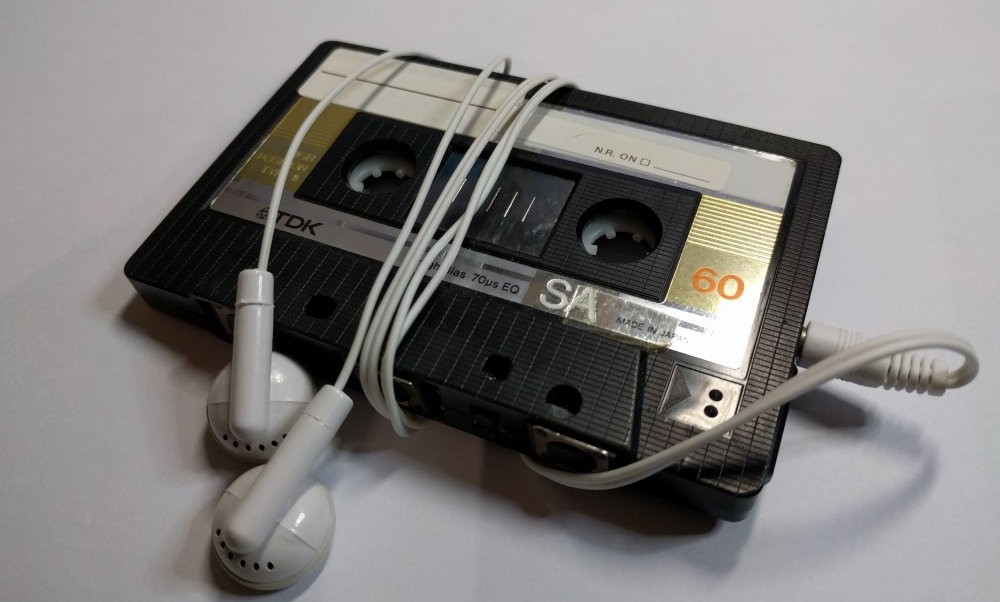 I am an 80s kid and teenager of the 90s. Hence, mixtapes were a big thing for me. I remember very well the time and effort we put into the creation of those careful selections of songs; either for ourselves or for a special someone.
Maybe it's just nostalgia, but I strongly feel that this process of carefully selecting a list of songs makes you value and appreciate the music more than just being able to stream or download a gazillion of it any time any place.
So, this year for our wedding anniversary, I decided to create a mixtape for my wife ... at least kind of. I actually gutted a cheap MP3 player and put its electronics into a cassette tape case (one, that had actually held my mixtapes back in the days). I then hand-selected a couple of songs that have special meaning for both of us, our relationship and marriage. Thus, combining the lost art of mixtapes and the world of digital music.
This present nicely combines the lost art of making mixtapes and the world of digital music.
For everyone still with me and not overwhelmed be the sheer amount of romantics involved here ;-) - here's how I make this:
That's what I started with: A 7€ MP3 player like this and an old cassette tape of mine found at my parents' place.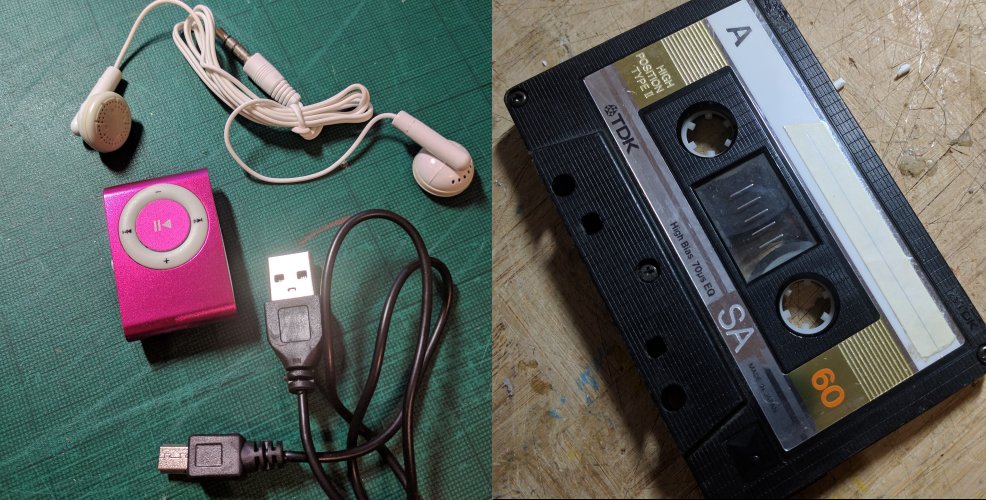 Then I took everything apart and tried to figure out how to place the electronic parts best and where to add buttons, the USB charging port and the audio jack.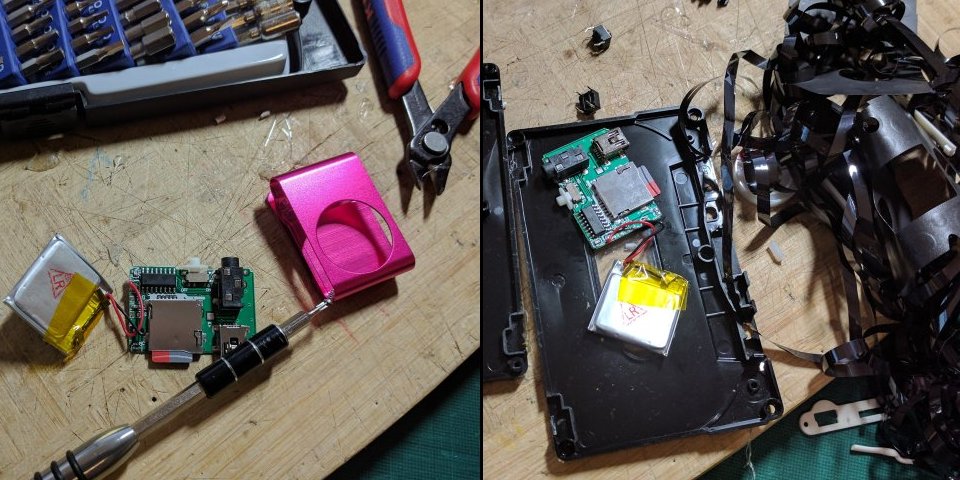 Having figured that out, I unsoldered those components and reconnected them using enamelled copper wire.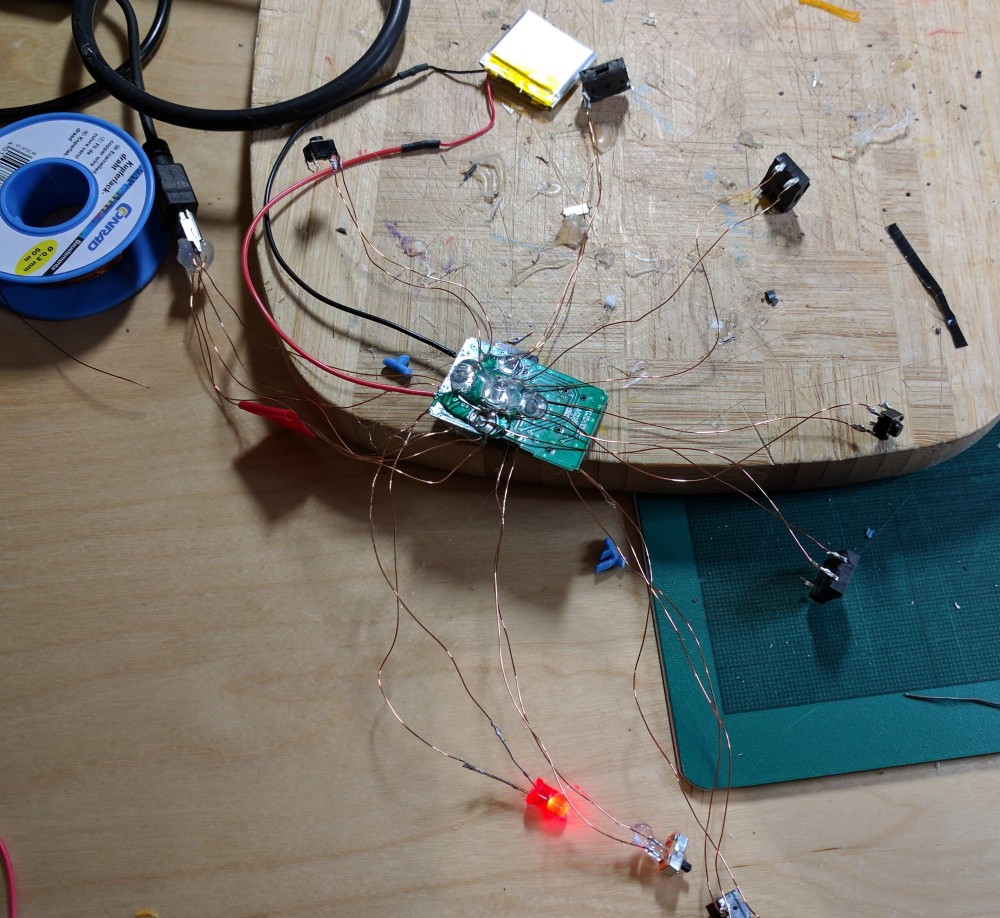 Having checked that everything still worked, I hot glued the reassembled MP3 player into the disembowelled cassette tape case.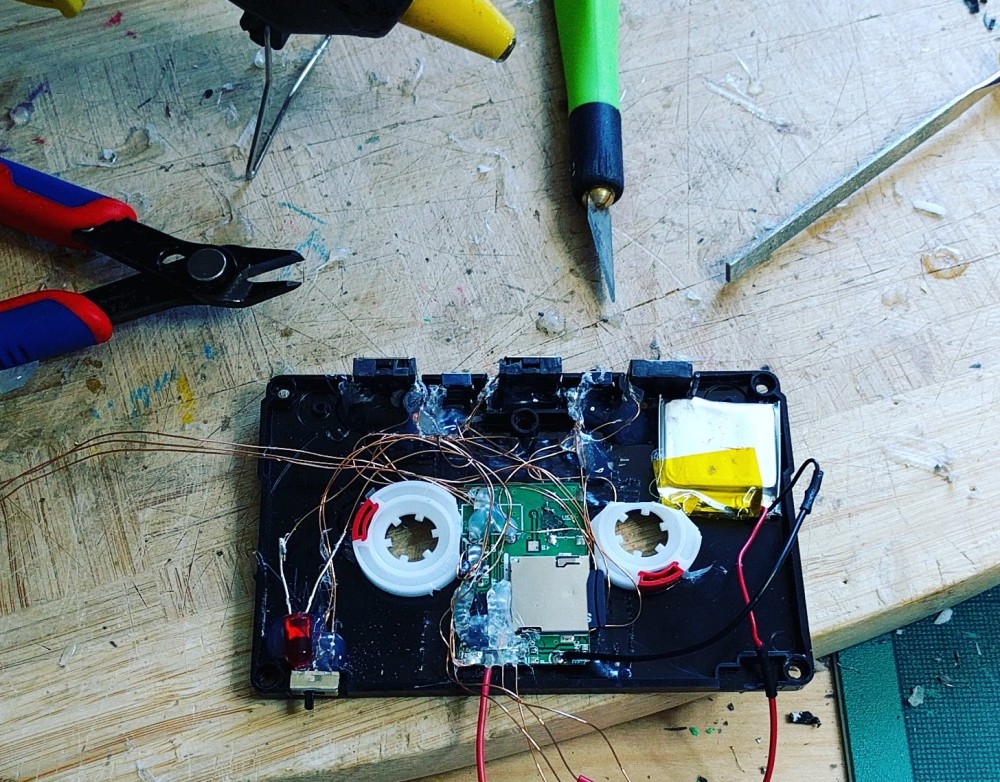 Then, after closing the cassette tape back up, the mixtape wedding day gift was complete!