Latest Nerd Traps - HeroQuest and Painting Miniatures
January 30, 2023
The board game HeroQuest is something I have only the fondest memories of. I guess it was the closest thing to Dungeons and Dragons that we had in the rural area of Upper Austria where I grew up. Exploring those dungeons and fighting its monsters as a kid and early teenager later was probably what kindled my nerdy interest in all things fantasy.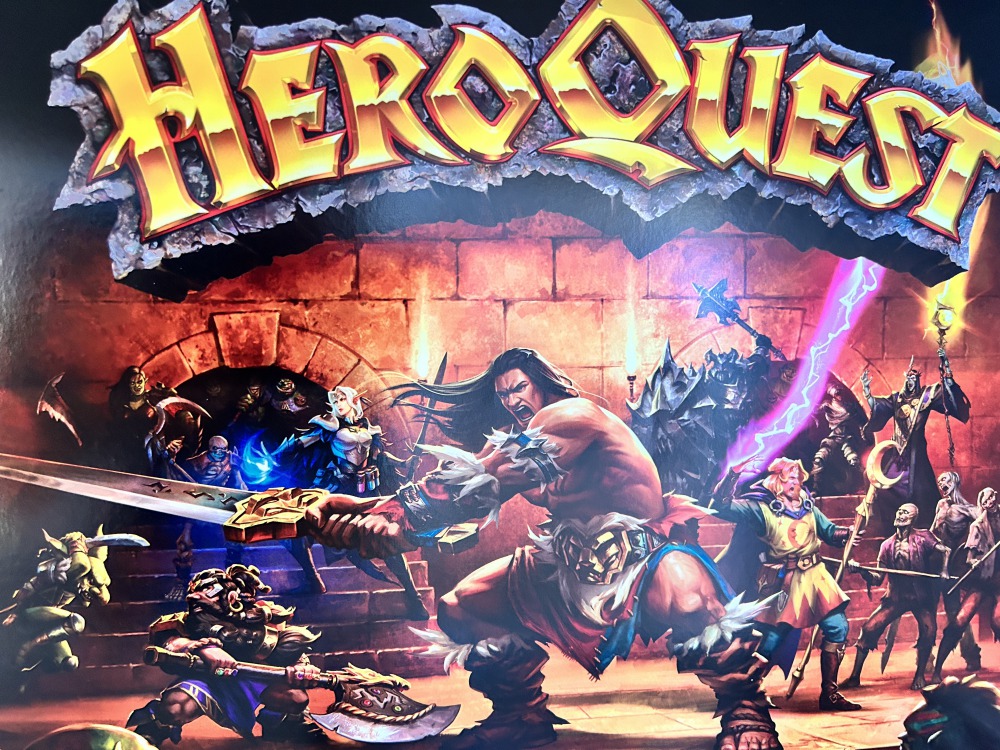 For many years though I had completely forgotten about this game. Then at some point during the pandemic and its lockdowns, I remembered HeroQuest when I was looking for activities together with my boys. However, as I had already feared, this game was not produced and sold any more at that time. A quick search on willhaben.at (kind of the Austrian eBay) yielded a few results but all in the 200€ area which was way more than I had intended to spend on it. So I buried the idea again and bought a similar (but less great tbh) fantasy board game to get my kids excited about that genre - which worked 🤩.
Fast forward a few months, we had a friend and his family over for brunch. A very friend with whom I had played HeroQuest in my teenage years. As it so happened, the conversation steered into nostalgic topics including our HeroQuest sessions. Almost casually my friend told that he had had the same nostalgic thoughts about the game and had found a used set on the internet for around a 100€. And - wait for it - a new edition of the game would be available soon 🤯.
Fast forward another few months and our old HeroQuest crew had already met a few times and played through a couple of adventures with my friend's set. Then finally, Christmas 2022 brought the new and updated edition into our home. As I had hoped, me, my kids and - to some extent - even my wife got completely nerd-trapped by the game. We already spent many, many hours exploring those dungeons sine Christmas.
But when it comes to nerd traps and rabbit holes, this was just the beginning. The same friend that had re-introduced us to the game also opened the gates to the universe of painting miniature figures for us. Turns out, HeroQuest is even cooler when you realistically paint all those figurines and accessories.
Like some of those monsters.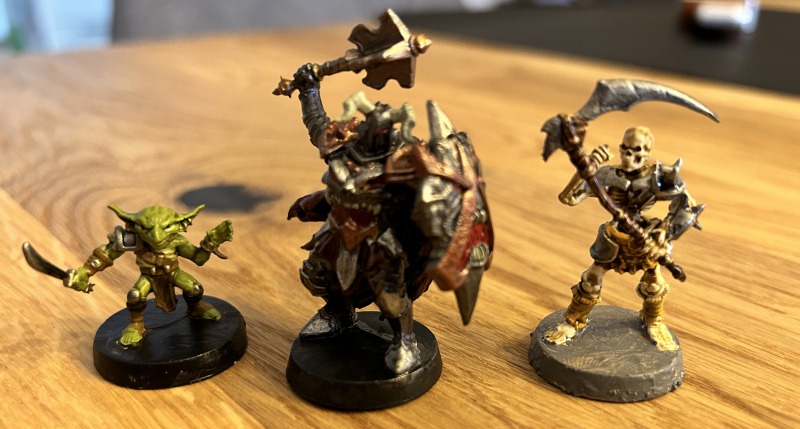 Or this bookshelf.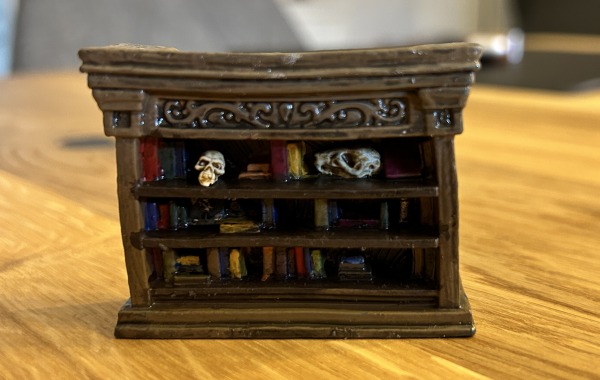 Again speaking of a nerd traps and rabbit holes, it looks like this was just the beginning.
There is endless content of tutorials and how-tos on miniature painting (e.g. this).
There are already HeroQuest expansion packs available that need to be bought and painted (and even more are to come).
Also, I already set my sights on another board game classic of my childhood: StarQuest.
And of course, there is the bottomless pit of the WarHammer universe when it comes to miniature painting.
I have a feeling that we won't be bored in the near future 😆.