Hacking my Kid's Toy
March 22, 2017
Don't worry - this is not that kind of kid's toy hack, someone like Troy Hunt would blog about. This is the good kind of hack - where a piece of hardware (or toy in that case) receives an upgrade.
My 4-year old likes everything firemen-related and of course is big into Fireman Sam like most boys this age. I sometimes buy him the Fireman Sam Magazine because it's one of the better kids' cartoon magazines. It usually has little puzzles and games that teach kids about numbers or the alphabet in a playful way. But more importantly, especially for him:
Each issue of Fireman Sam comes with a fireman gadget!
The last issue had a small walkie-talkie shaped plastic device that would sound an alarm if its button was pressed.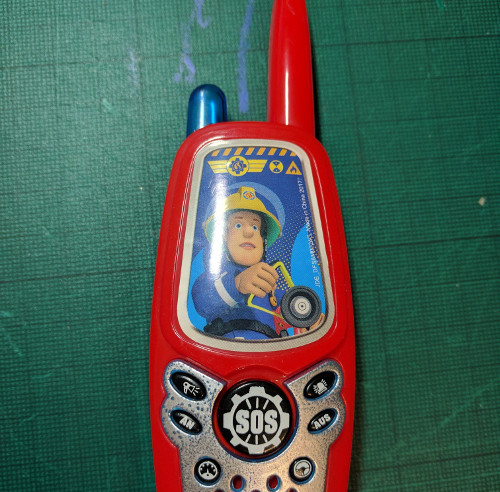 As the picture clearly shows, this gadget has a blue light bulb on the top. But to our disappointment this light bulb turned out to be fake. That really bothered us ... well mostly me to be honest ;-)
So I decided to upgrade this toy and add an actual LED to it. I opened it up once my 4-year old was in bed (I figured it might be better him not seeing me ripping his toys apart, in case the whole thing went south).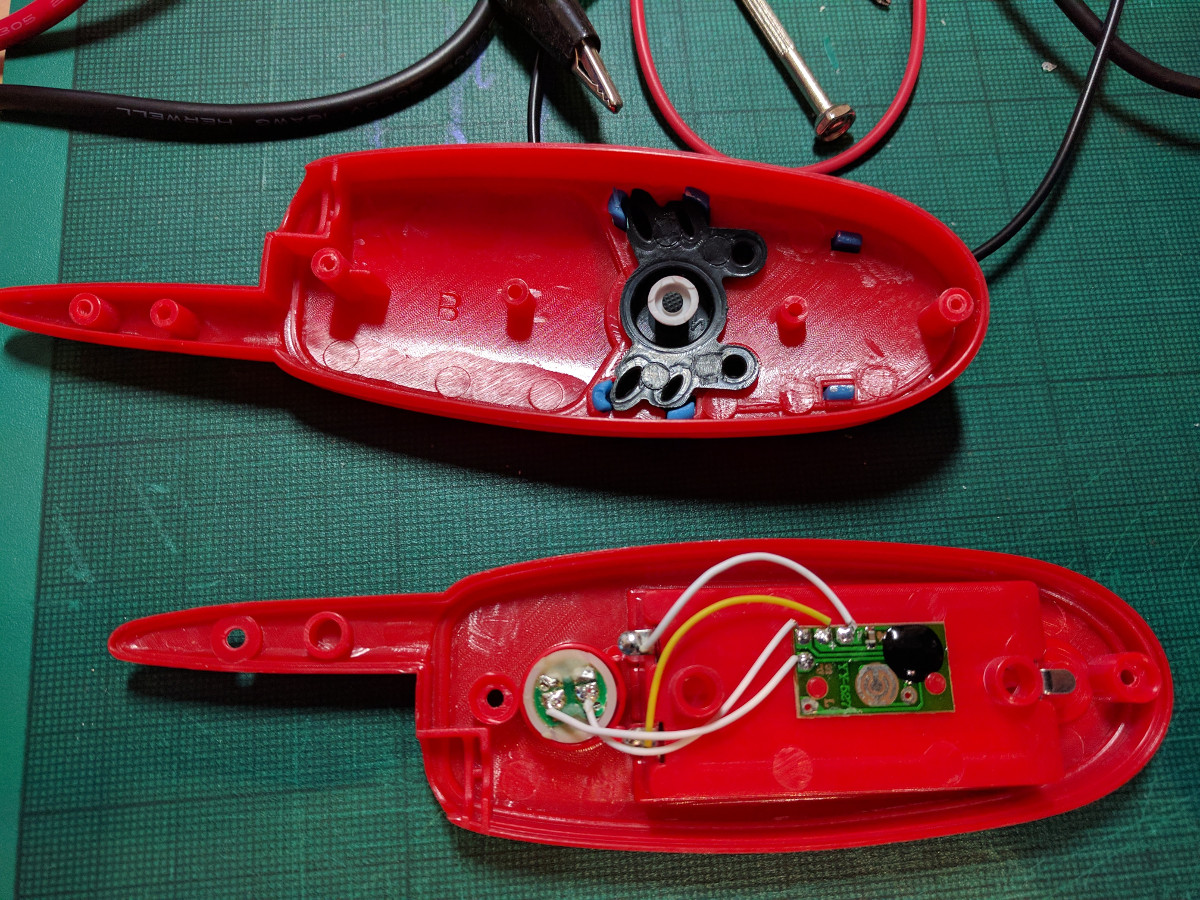 I then simply soldered a blue LED between the speaker and the +3V power source, so it would light up as long as the alarm was sounding.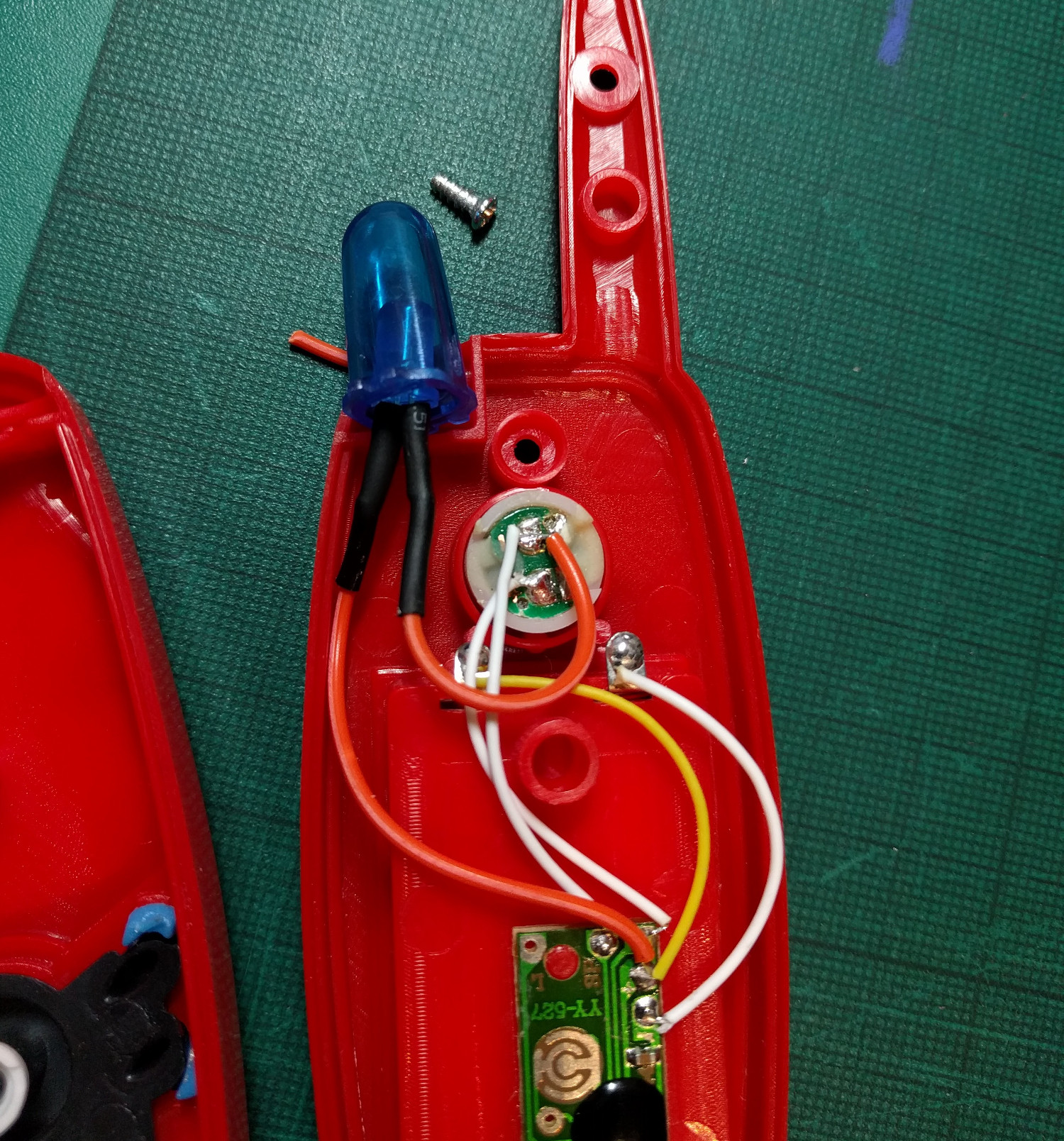 Done! Now we have a legit fireman walkie-talkie gadget with a blue LED.